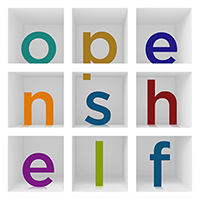 Open Shelf, the Magazine of the
Ontario Library Association
Author Guidelines, Editorial Procedures,
and General Policies
January 2017
Mandate and Mission of Open Shelf
Open Shelf is the official magazine of the Ontario Library Association, published for members and the larger community as a continuing education service to keep them informed of trends and issues affecting the association as well as libraries all across Ontario and beyond. The magazine is a forum for discussion, a place for news, and a source of ideas for the development and improvement of libraries, librarianship, and information management in the province.
Specifically, Open Shelf publishes articles on topics relevant to the constituencies reflected in the main divisions of OLA: college and university libraries, library and information technology, public library boards, public libraries, school libraries, and bibliothèques francophones. The magazine also publishes a wide range of columns and features with information and commentary of interest across a broad range of divisions and readers.
All materials submitted for inclusion in Open Shelf are subject to editing for consistency, length, and style.  In the event that significant changes result from editing decisions, the submitting author(s) will be contacted for review and approval.
How to Submit Your Article or Idea
The Editorial Board of Open Shelf welcomes submissions and queries of articles to be included in the magazine. If you've already written the article, please feel free to submit it any time. We are also happy to hear from you if you're about to start your article, or you have an idea for one and are wondering whether Open Shelf might be interested. Send all articles and ideas to the Editor-in-Chief of Open Shelf:
Martha Attridge Bufton
Editor-in-Chief
OpenShelfEditor@accessola.com
@OpenShelfOLA
T 519 824-4120 ext. 56747
Open Shelf features short articles (~400 to 750 words) written in a conversational tone (i.e. accessible to a broad audience). If you have an article or an idea that is substantially longer or shorter than this — shorter than 400 words or as long as 1,500 words — please contact the editors before submitting it. Photographs, illustrations, or other graphics are encouraged where they augment the article.
Submit your finished article in electronic format (preferably Word or RTF) as a simple attachment to email. Photographs and illustrations should be sent as separate files/documents and not imbedded in the text document.
Please also provide a brief bio, including at least your current job title and institutional affiliation (or other preferred identifying information) as well as complete contact information at the end of your article. If we publish your article we also require an author photograph (high resolution preferred).
Publication Schedule
Open Shelf publishes twice a month (on the 1st and 15th; except January 1st, August 15th, and December 15th). Submissions are accepted any time throughout the year.
Copyright, Permissions, Deposit, and Republication
Open Shelf is an open access publication. Unless otherwise specified, all articles comply with the Creative Commons Attribution-NonCommercial-ShareAlike 4.0 International license.
For photos that contain a recognized individual, or a recognizable portion of an individual, authors should secure the individual's permission in writing for use of the photo in Open Shelf. Photos taken at public events or news events, or crowd shots taken in a public place, do not require permission from the subjects.
Please ensure that any photographs or illustrative material are compliant with the Creative Commons license. If you wish your submission (text, photograph, illustrative material) to be covered under a different license, please contact the Editor-in-Chief.
Open Shelf generally does not publish articles that have been published elsewhere, except under unusual circumstances.
Photographs and Illustrations
Please supply photographs and illustrations as attachments to email. Photos must be saved as a TIFF, GIF, or EPS, and in colour with a good tonal range. Please identify the subject, activity, place, and other relevant details shown in the photo, and provide a brief text for a caption. The same applies to other illustrative material such as drawings, prints, graphs, charts, etc. All submitted material is subject to editing.
Style, Spelling, Usage, Format
Open Shelf uses Canadian spelling based on the latest edition of the Canadian Oxford Dictionary (2nd edition, 2004) and follows the style guidelines of the Canadian Press Stylebook (17th edition, 2013). See also Appendix 2 of this document for detailed guidelines and examples on general house style and usage.
Reading online is different than reading print. As a result, writing for online is different as well. Shorter sentences and shorter paragraphs are more effective online. Subheadings are encouraged to break up your text into logical sections (e.g. one subheading for every three or four paragraphs). Highly recommended as a guide: How to Write Short: Word Craft for Fast Times by Roy Peter Clark (2013).
Open Shelf is a general magazine not a scholarly journal. References should generally be unnecessary and avoided. If your article does require citation of sources provide them within the text of your article, column, etc., with as much or as little bibliographic information as necessary for identification (see examples below). Include a URL where available and appropriate. Links as part of your text to external sources are encouraged but should be used sparingly (broken links frustrate readers and are time consuming to track down).
If you do feel that the works you cite require full identification, please provide a list of them in bibliography style at the end of the article, formatted according to the latest APA Style (6th edition, 2009). If you have any questions about the details, please feel free to contact the editors.
Format of References
Following are some examples of in-text references:
article in a journal
As Karen Wallace mentions in her article in Feliciter in 2007, "Marketing Mindset: Focusing on the Customer, from Technical Services to Circulation," …
article in an electronic journal
David Fox reports in "The Scholarship of Canadian Research University Librarians" (Partnership, 2007) that …
chapter in a book
Paul S. Piper says that … ("Google and Privacy," in Libraries and Google).
book
Sharron Smith's and Maureen O'Connor's book, Canadian Fiction: A Guide to Reading Interests, provides …
House Style
The list of specific items below are part of the "house style" of Open Shelf (some of which may disagree with Oxford and Canadian Press):
numbers and dates
words one to nine, numerals 10 and up
spell out common fractions below 1
4,200
4.5 million
19th (not superscript)
1970s
the '60s
40 percent
$99 billion
$11 billion (US)
10 a.m.
March 23, 2010
September 2007
18th century
20 degrees C
Grade 7
punctuation
serial comma (i.e., comma after second-last item in lists of three or more items).
en-dash with space on either side ( — ).
spaces between initials (e.g., J. K. Rowling).
space before and after, but no full spaces between periods of ellipses
( … ).
no space on either side of slash/virgule.
no terminal punctuation at ends of bulleted list items (unless it is a question mark or other non-period).
other
no "http://www" before internet addresses unless necessary.
lowercase in email addresses.
specific words
book talk
bylaw
e-book
email
e-resource
internet
multimedia
net (the internet)
percent
web (the internet)
website